Cathy Mcclure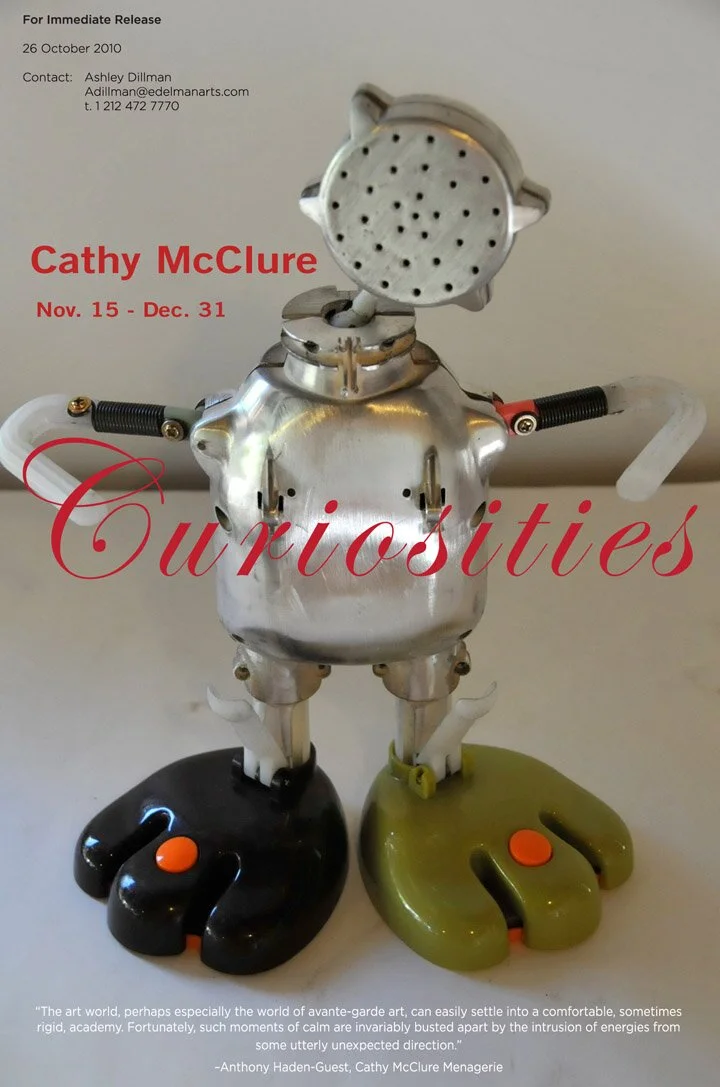 From mid November through the holidays, Cathy McClure will create her own playful perversion of Geppetto's workshop in the Traffic Art Space. Curiosities is the second in a series of "in-process" installations at our 136 East 74th Street store-front. Passers-by watch as McClure creates her own endless frenzy, a dystopia inspired by a childhood fascination with travelling carnivals and carnevelesque games that entice children and adults alike. Part performance, part artist-in-residence, the series allows the public to experience her process as she transforms what may seem as oridinary toys into objects of curiousity.
One can't help but be delighted by McClure's work. She is driven by a near-obsession with toys, dolls, robots and above all, their potential kinetic abilities. Her process involves both destruction and creation, imparting her exotic playthings with a quirky sense of humor steeped in the uncanny. The cacophony that accompanies a McClure installation gives us the eerie sensation that the lunatics have taken over the asylum.
The recipient of the Seattle Art Museum's 19th Annual Betty Bowen Award, Cathy McClure received her BFA from Texas Technological University and her MFA from the University of Washington. She has exhibited at The Henry Art Gallery, Seattle, Yerba Buena Center for the Arts, the Milton Hershey School Museum, and the Nassau County Museum of Art. She has been the recipient of residencies, grants, and awards including Le Quai Fete in Paris, and her work is part of numerous public collections including The Pace Collection in Dallas. A one woman show at the Bellevue Arts Museum in May 2011 will follow McClure's installation at Traffic Art Space, McClure's second solo show in New York. Curiosities is presented in partnership with Edelman Arts.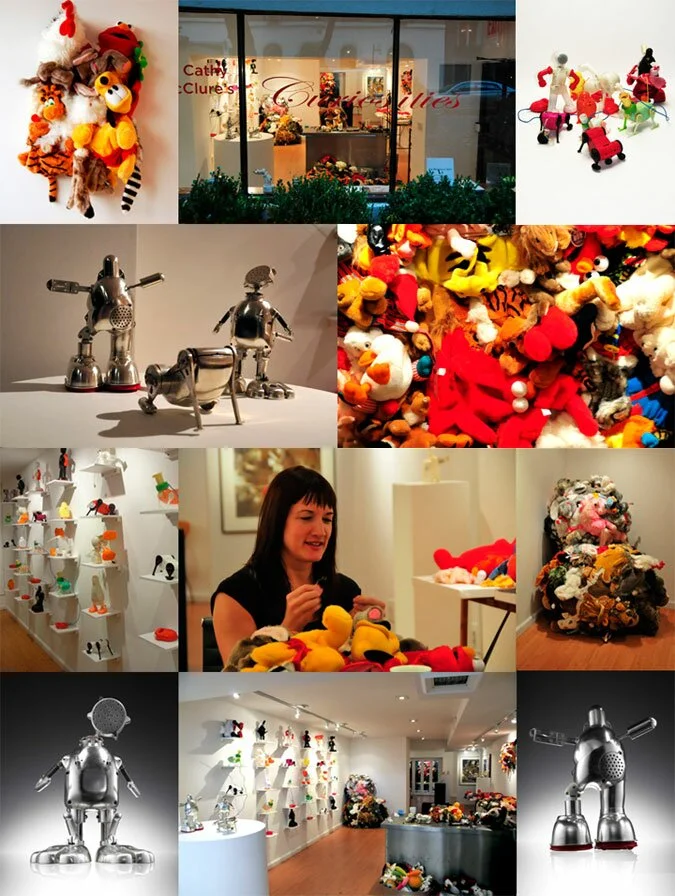 Posted: September 7th, 2010 under Artists.

Comments