Agathe Snow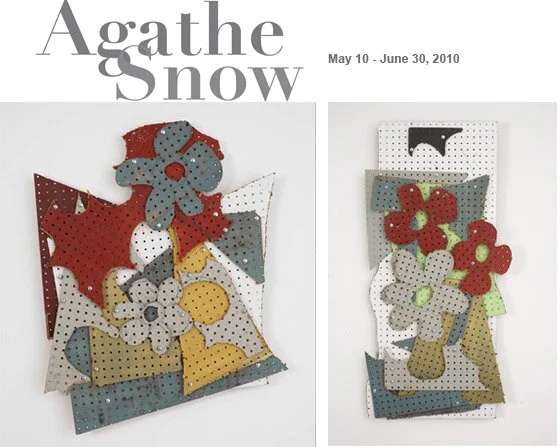 Traffic Art Space and Edelman Arts in conjunction with James Fuentes LLC present the first view of a new body of work by the habitually original art personage Agathe Snow.  Often associated with the notorious downtown art scene, Agathe has forged her own path through her vigorous, unique and very personal view of the world and objects in the environment around her.
Agathe Snow was born in 1976 in Corsica and has lived in New York since the mid 1980s. Her practice is multi-faceted. It includes and incorporates writing, performance, sculpture, collage and installation.
She has exhibited solo projects in Europe and New York at spaces including the New Museum, New York, Power Plant, Toronto, and the Jeu de Paume, Paris. Her work is in public collections including the Guggenheim Museum, the Dikeou Collection, the Saatchi Collection, and the Zabludowicz Collection
Recently Snow participated in group exhibitions including: New York Minute at the Macro Future Museum, Rome; Abstract America: New Painting and Sculpture at the Saatchi Gallery, London; SAND: Memory, Meaning, and Metaphor at the Parrish Art Museum, New York; The Whitney Biennial at the Whitney Museum of American Art, New York; In Practice at Sculpture Center,
New York; Three for Society at 303 Gallery, New York; Beneath the Underdog at Gagosian Gallery, New York; Dimes of March at Reena Spaulings Fine Arts, New York; Concrete Castle at Le Confort Moderne, Pointers, France; and Art Basel Miami Beach, Positions. Her work was also the single artist installation at the James Fuentes LLC booth at Miami Basel 2009. Snow has been featured in Artnet, V Magazine, i-D Magazine, Papermag, Interview Magazine, The New York Times and Visionaire 57: 2010.
This body of work is evocative of early Warhol flowers, Tom Wesselman and Roy Lichtenstein fused with the materiality of relief works by Elizabeth Murray, Frank Stella and Lee Bontecou. Although the references seem to relate to Pop art, the use of the materials root back to the more gritty process Agathe Snow has traditionally embraced.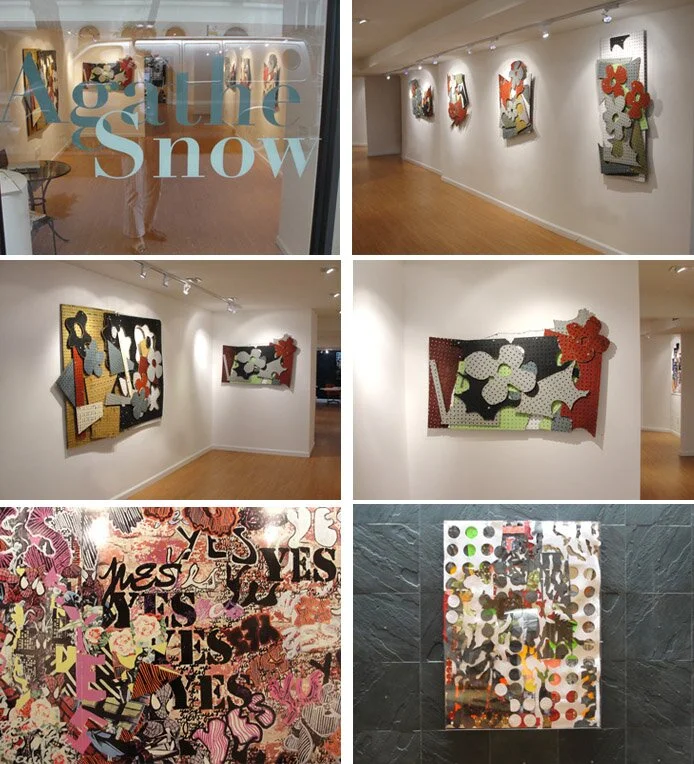 For comments and to send a message please email
Posted: August 9th, 2010 under Artists.